As is customary, "Harei Zahav" held a project presentation evening for the new project, with the participation of all residents of Mevo Dotan at a lavish barbeque to introduce the project and the publicity concept.
Shlomi Vermstein, CEO of the company presented to the residents the area intended for development of the neighborhood as well as the models and simulations of the houses.
In addition, Shibi Froumin, CEO of the Advertising, Marketing and Sales Company presented the branding of the neighborhood.
As of that evening dozens of families had visited the site and some have already signed letters of intent.
Full attendance of Mevo Dotan residents was registered at the presentation evening.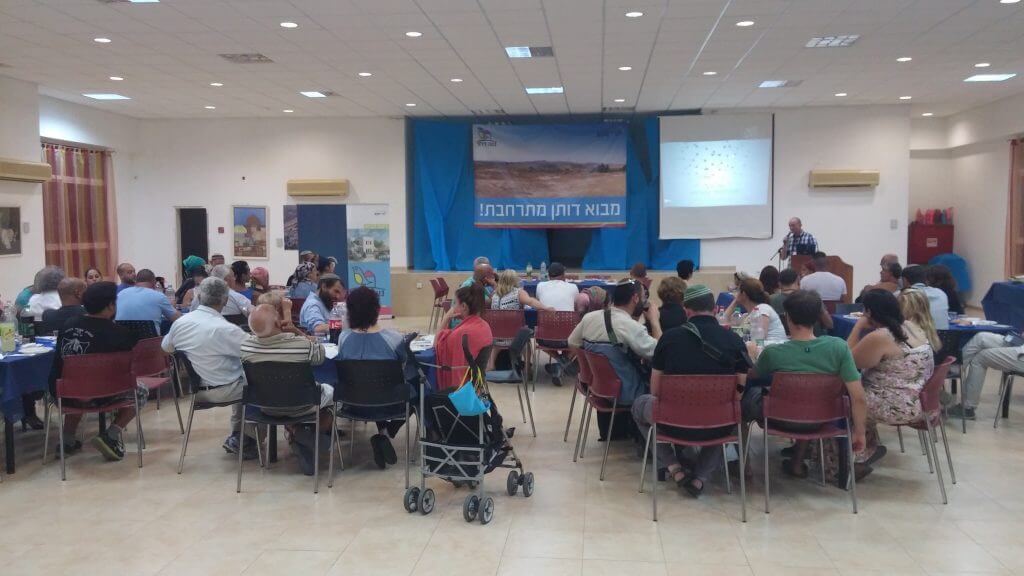 We at Harei Zahav believe that partnership with the settlement bears fruit at all stages of marketing and assists in the success of the project.
At the conclusion of the evening, we distributed branded mementoes to the residents with the name of the neighborhood and we published a special offer for the residents of the settlement – "One friend brings another"