In good time, this week we finally launched the new neighborhood of the Avnei Hefetz Settlement, together with the residents, and with the Deputy Defense Minister, M.K. Eli Ben Dahan, the Head of the Council, Mr. Yossi Dagan and representatives of the Fund for Redeeming the Land.
This moving event, in which we launched such a large neighborhood with hundreds of residential units, which will double and triple the size of the settlement, concluded with the signing of the Foundation Scroll for the neighborhood, which was signed by representatives of the government, Harei Zahav", the settlement, the Council and the Fund for Redeeming the Land.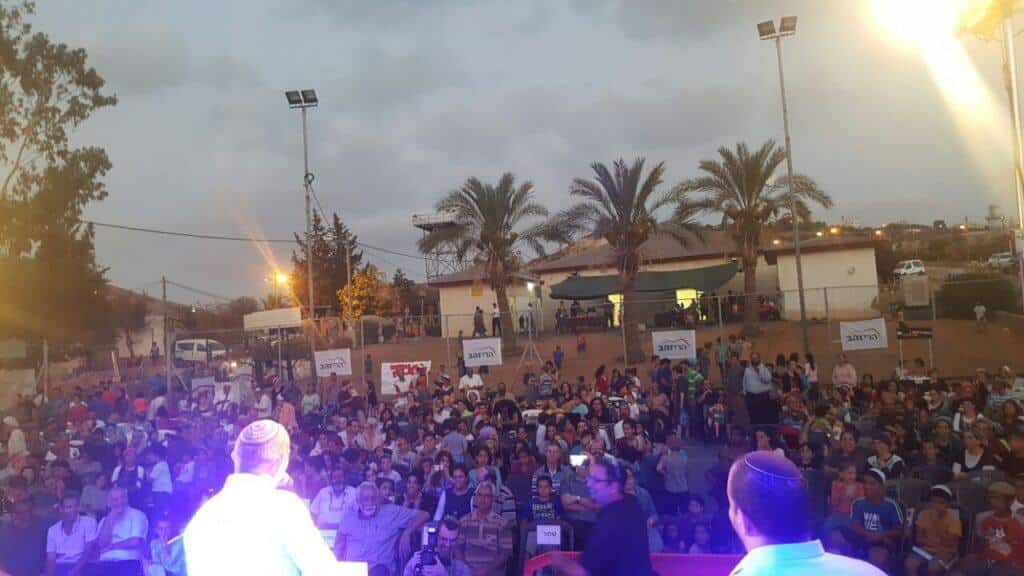 The CEO of the company, Mr. Shlomi Vermstein presented the company and its various projects before the residents and also displayed the initial simulation of the new neighborhood.
The "Harei Zahav" Company is happy to be part of the building revolution in Judea and Samaria in general and Avnei Hefetz in particular, and we are certain that the development of the settlement will constitute an example for other settlements.
The singer Udi Davidi concluded the event with a full and festive performance.