During the weekday of the recent Passover Holiday, we were very happy to lay the cornerstone for Neveh Dror, the extended neighborhood of Mevo Dotan, with the participation of the Speaker of the Knesset, M.K. Yuly Edelstein and the Head of the Local Council, Mr. Yossi Dagan.
The Speaker of the Knesset congratulated the residents of the settlement on the extensive development and stated that he was absolutely certain that the "Harei Zahav" Company would know how to continue this development and would expand the settlement even more.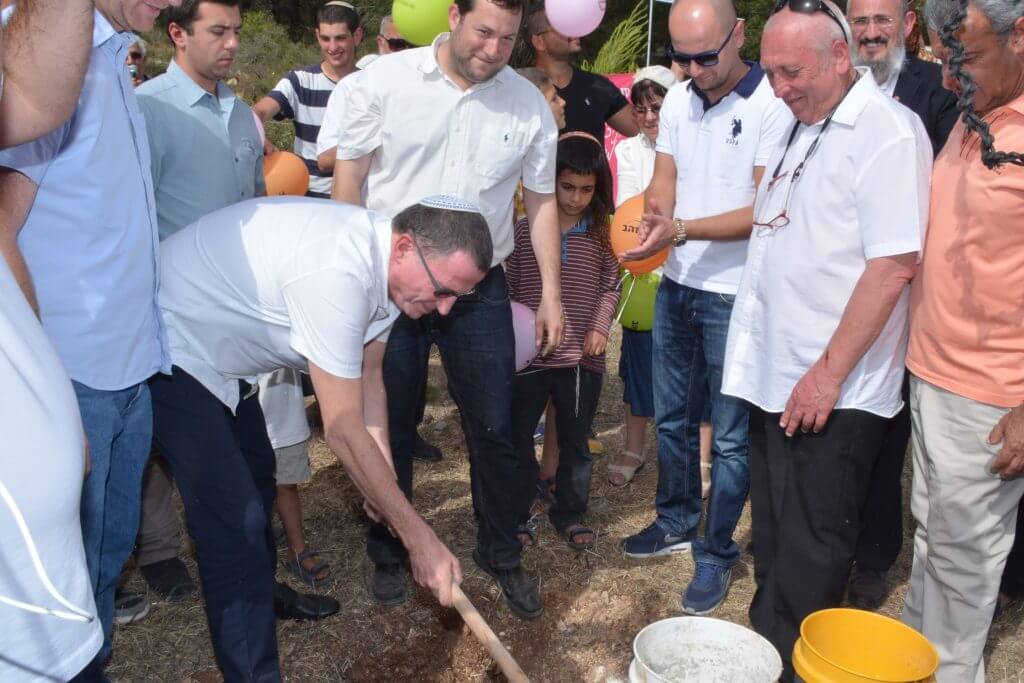 The neighborhood numbers 88 single-family residential units that have completed all the planning stages and will double the size of the settlement.
The cornerstone-laying event was the conclusion of the great happening that took place in the settlement as part of the Passover weekday celebrations in which thousands of visitors participated.